COMPILE AND REVEL
official festival compilation

The official sound:frame 2010 compilation reflects the festival´s line-up with videos from Berlin based riot musician Planningtorock, Tigersushi artists Principles of Geometry + AntiVJ who introduce their sterescopic project, a beautiful stop-motion animation for Lusine´s hit "Two Dots" and the world premiere of the new Sofa Surfers video "Playing The Game".

The audio part of the compilation highlights up-and-coming Austrian artists performing at the festival.

Principles of Geometry - A stereophonic show



Planningtorock - have it all (video: Planningtorock)



Das synthie modul - neutralmasse Geraete (video: Karl Kuehn)



Lusine - Two dots (video: Britta Johnson)



sofa surfers - playing the game (video: Timo Novotny)



Microthol - binary systems (video: modefy)



depart - umps unzin (video: depart)



sound:frame - festival trailer (video: Manuel Johns & Markus Lubej)
hot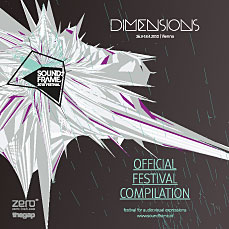 In cooperation with zero" and presented by thegap.

Form now on the Official Festival Compilation is available for free download.