FRAME ON YOU
sound:frame dimensions 26.3.-18.4.2010

dimensions occupies different premises in Vienna and fathoms their structural and atmospheric structures by using them as a canvas for audio:visual art.
In its first four years, sound:frame festival has become one of the most popular audio:visual festivals in the whole of Europe. Surrounding the theme of dimensions, the sound:frame festival 2010 presents the latest developments in audio:vision.
This time, the festival focuses on the interaction of visual art with different spatial qualities and three-dimensional structures. The term dimensions represents three main layers of sound:frame:
The screen functions as a two-dimensional projection surface and is virtually extended to the third dimension through visual art.


Three-dimensional space per se, acts as home ground and container for artistic action, actors, audience and resulting atmosphere, as well as sculptural object in space that acts as three-dimensional canvas.


Finally, time, in which music and film move about.
Focusing on the theme of "dimensions", the sound:frame festival 2010 tries to present a new kind of approach when working audio:visually with different spatial structures. As usual, the program includes exhibitions, live performances, symposia and workshops. Fitting "dimensions", the sound:frame exhibition of 2010 will not concentrate on a single place, but for the first time expand to different exhibition spaces all around Vienna as well as urban space. The installations are specially customized to fit their specific location and thereby create extraordinary spatial experiences. At the departure conference, recent audio:visual tendencies and spatial theories will be discussed from other art forms' perspective. A / V performances, video mapping installations, live acts and a top-of-the-notch DJ and VJ line up will top it all off on the weekends.
hot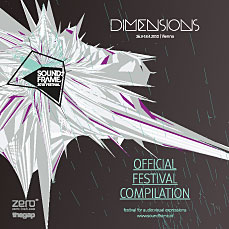 In cooperation with zero" and presented by thegap.

From now on the Official Festival Compilation is available for free download.
A preview of the videos can be found under the section compilation.
Newsletter
SOUND:FRAME NEWSLETTER